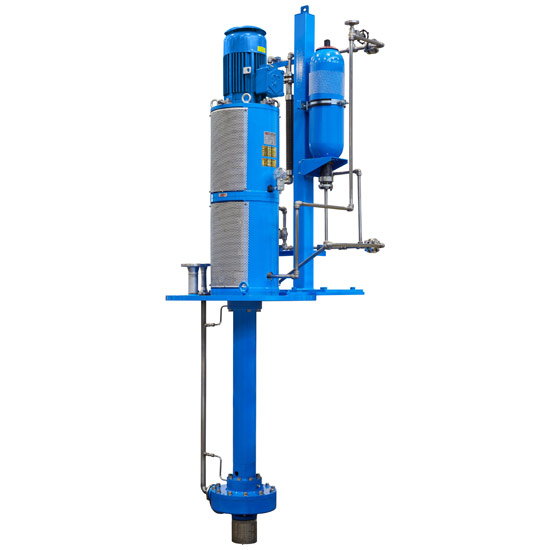 Vertical suspended, single-casing, volute, line-shaft- driven sump pumps heavy duty VS4 to API 610 STD 11 Ed.
Manuale uso e manutenzione
CNV SEAL-M API610 pumps range meets the requirements on custom-built solutions in the process industry, in the following areas: Chemical and pharmaceutical, transfer of aggressive, highly corrosive liquids, paper, food processing, plant engineering and construction. For all industries that choose a pumping leak-free and low maintenance for use continuous (abandon of mechanical seal pumps).
Meeting and exceeding API STD 685 2nd Ed. Vertically suspended, single-casing, volute, line-shaf- driven sump pump, heavy duty design VS4 Shaft length up to 7 meters.
ANSI 316 (basic version)
Duplex or Super Duplex
Hastelloy C® 276
Incoloy 825
Titanium et
Other alloys based on NORSOK/NACE requirements