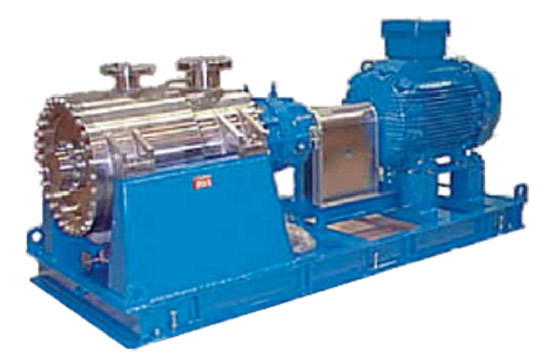 CN SEAL-MS API610 pumps range meets the requirements on custom-built solutions in the process industry, in the following areas: Chemical and pharmaceutical, transfer of aggressive, highly corrosive liquids, paper, food processing, plant engineering and construction. For all industries that choose a pumping leak-free and low maintenance for use continuous (abandon of mechanical seal pumps).
Meeting and exceeding API STD 610 11nd Ed. Radially split, multistage, between bearings pumps, heavy duty design BB5. Back pull out.
Possible upgrading to API 685 without disassembling pump from process connections.
ANSI 316 (basic version)
Duplex or Super Duplex
Hastelloy C® 276
Incoloy 825
Titanium et
Other alloys based on NORSOK/NACE requirements