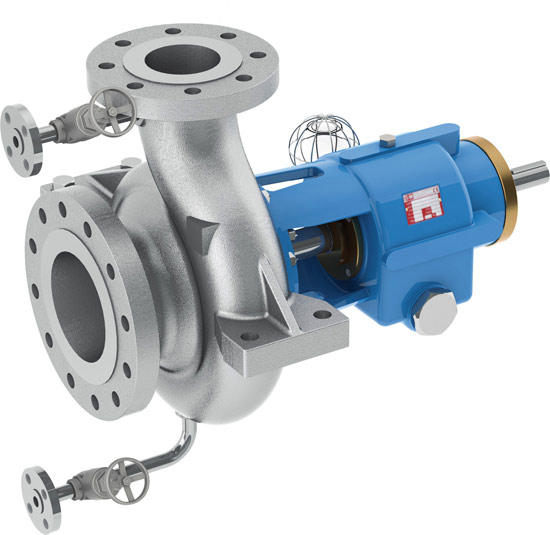 CN SEAL-M API610 pumps range meets the requirements on custom-built solutions in the process industry, in the following areas: Chemical and pharmaceutical, transfer of aggressive, highly corrosive liquids, paper, food processing, plant engineering and construction. For all industries that choose a pumping leak-free and low maintenance for use continuous (abandon of mechanical seal pumps).
Meeting and exceeding API STD 610 11th Ed. Horizontal, single stage, radial-split, heavy duty design OH2. Back pull out. Possible updating to api 685 without
disassembling pump from process connections.
ANSI 316 (basic version)
Duplex or Super Duplex
Hastelloy C® 276
Incoloy 825
Titanium et
Other alloys based on NORSOK/NACE requirements